Vicki Kitterman
Vicki has over 43 years as a Realtor and as a Principal Managing Broker. Vicki has served on various committees, involved in leadership as President and Board of Director for the association. She has presented numerous CE classes in Contracts and Short sales. She is a Certified Pre-Licensing Course instructor and serves on Indiana Association of Realtors® Professional Standards.
---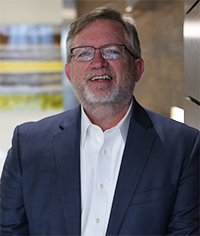 Tim Moore
Tim has been a licensed REALTOR® since 2019. He is a graduate of the University of Kentucky. Tim has served as a Marketing & Technology VP for over 30 years. He has presented numerous CE classes for Indiana and Kentucky. He is a certified Pre-Licensing instructor.
---

John Lopp
John has been a licensed Realtor for 30 years. Founder and CEO of Lopp Real Estate Brokers and Lopp Commercial Brokers. A graduate of Indiana University and is a certified pre-licensing instructor.